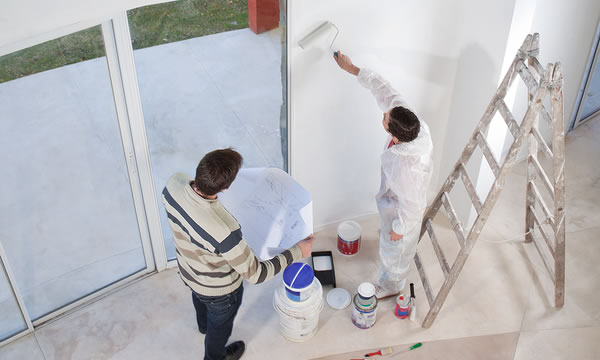 There is nothing that will improve the interior of your home more vividly than a fresh coat of designer paint, new wall coverings or finishing trim work. Dollar for Dollar new paint or wall coverings are one of the best investments you can make in your home, especially if you are planning to resell.
Aside from increasing the value of your home there are many other reasons you might want to do some interior refinishing, such as new flooring, new furniture or just getting those "old" painting jobs done that you just aren't getting around to doing yourself.  Like any fine paint or wallpaper job it's the details that make all the difference in quality and longevity of your new paint or wall coverings.
Interior Trim is another popular Interior painting project for homeowners around the Huntley, IL area and we have plenty of Trim Finishing options.
Don't rush out and hire the first painter recommended to you.  Spend some time researching a few different painters and then choose the contractor who's going to be the best fit for you and your specific project.
Try to find a painting contractor who keeps up with the trends and is well versed on the new interior finishing products and applications that are available to you.
Some Past Interior Painting Projects Below
 Decorative & Detailed Painting